MEET FLYDE
Store, manage and put on value
easily your customers' value, from start to finish.
FLYDE GOES ONE STEP FURTHER
Much more than a repository and more complete than a regular CDP

01. Store
You store data from different sources from a wide variety of integrations (HTTP, FTP, Facebook …).

02. Convert
You go from complex and unstructured data to understandable and structured.

03. Transform
You cross, filter, segment, etc. the data. Select according to your needs from the catalog of integrations.
04. Exploit
Either within FLYDE with our own applications or exporting to other tools.
Developed based on
cutting-edge technologies
and with great projection
Data is the most valuable asset of your company. Collecting them, analyzing them and interpreting them correctly are essential to designing successful strategies. In FLYDE you can do all this and more.
FLYDE Core: Accessible Big Data
Analysis, conversion and transformation of data. We evolved the concept of Data Lake to offer a system in which to do much more and that is also easy to use.
FLYDE Apps: the 360 vision
We have our own data analysis and projection tools. Consulting sales, predicting trends and analyzing your customers' behaviors are just one click away.
Security: an essential extra
Your data is your most valuable asset. For this reason, FLYDE have developed a secure ecosystem where you can have control of who has accessed what and when.
A platform simple to use but
powerful in functionalities
01.
Specific tools for each business unit
FLYDE contains native applications and tools designed for each work team and also oriented by sector to meet the specific needs of each unit.
03.
Possibility of integration with other tools
Whether their own or external, in FLYDE you can take your data to the application you use. The main advantage: being able to maintain current working methods and therefore less time investment.
02.
Own and portable analysis application
Keep your reports always available on your computer, tablet or smartphone with FLYDE Analytics, so you can consult or display them wherever you are.
04.
Enriching information from external sources
FLYDE has numerous integrations with external sources, and growing. If you work with a source that is not currently available, let us know and we will make it possible.
DISCOVER HOW FLYDE CAN HELP YOU
We help you to
achieve your goals
Decision making

Creation of dashboards that allow the presentation of key smart business indicators for decision-making with criteria and in real time. Distinguish between different departments and users.
Design of new services and products

By understanding the behavior, conduct and classification of customers to anticipate market needs through new service and product offerings.
Generate smart knowledge

That by integrating into the processes, it allows to increase the income relationship with the client and increase their experience in the relationship with the company.
Customizing offer

Establishing customer segmentation models to generate a lifetime value based on increasing repeat sales, cross selling, upselling, etc.
ACTIVATE THE CHANGE
A
key tool
for your business
FLYDE is the right platform to make your campaigns and strategies successful processes. We have many reasons that support us, here you can see some.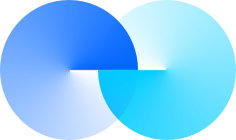 Centralization of data
From storing to analyzing data, all on the same platform. In this way, your teams can work comfortably, coordinated and without losing data in exchanges.

Complete customer image
Don't miss anything. In FLYDE the data is related so that you get a true and real-time view of your customers.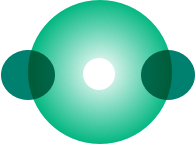 Design focused on the user-centric
FLYDE has been designed with ease of use in mind for all types of users. No more bottlenecks or delays from not being able to process data yourself.
Presence and support in Spain
Direct support and in your language thanks to the fact that our offices, technicians and customer service are located in Spain.
REQUEST A DEMO
Start taking control of your data today.
Book a free demo with our technicians and discover how FLYDE can help your company achieve its goals.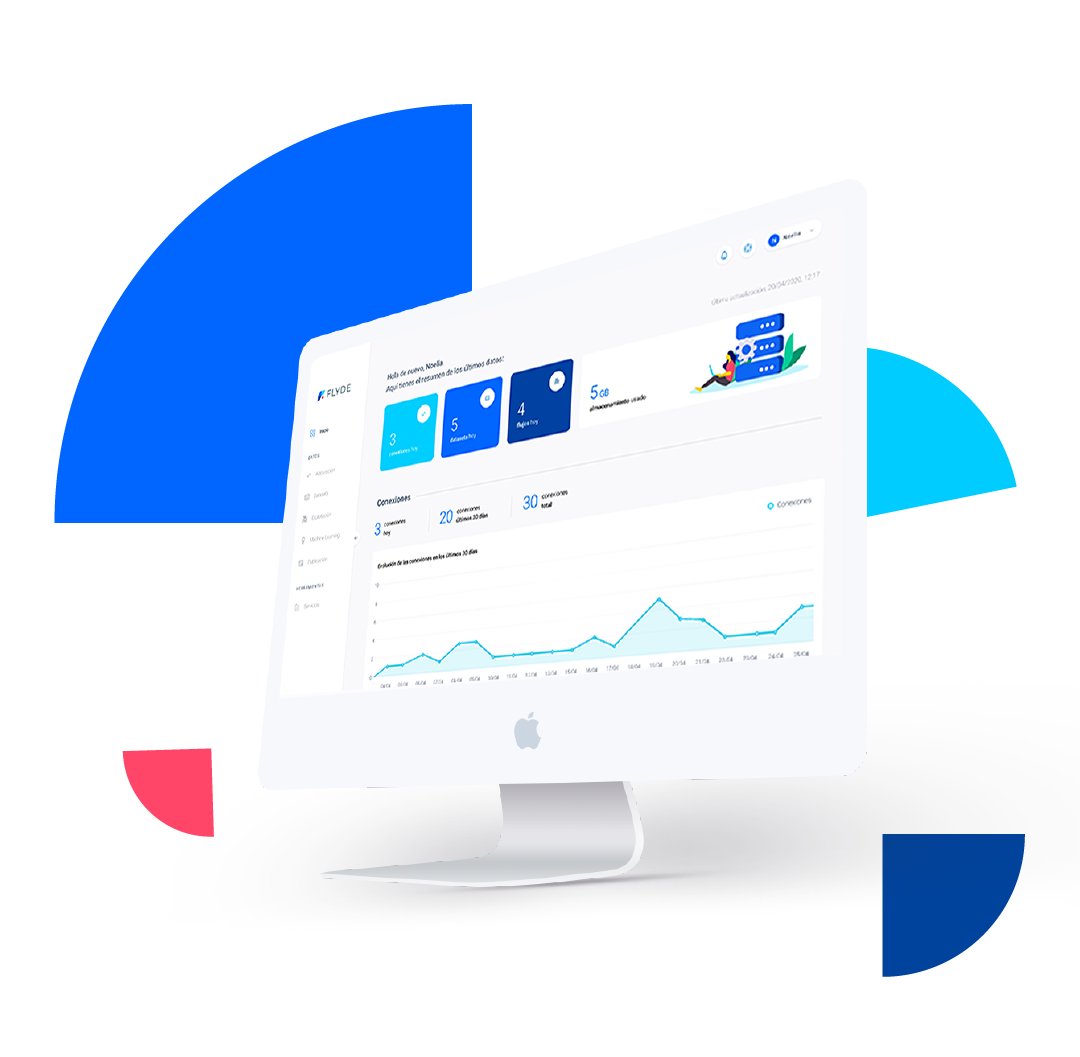 REQUEST A DEMO
Start taking control of your data today.
Book a free demo with our technicians and discover how FLYDE can help your company achieve its goals.